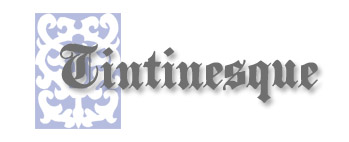 Herge Auction
June 01, 2010
Last week, on May 29, 2010, there was a big Herge auction going on in Paris. It was sponsored by Moulinsart, and there were some 230 items up for grabs. You can see the full list here.
Among the big-ticket items were this life-size bronze Tintin statue which sold for 125,000 Euros.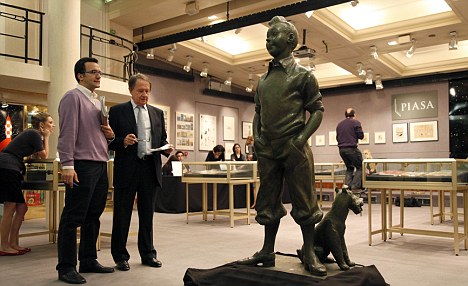 But the most expensive lot was two inked and water-painted original panels from the 1938 King Ottokar's Sceptre album which sold for 243,000 Euros.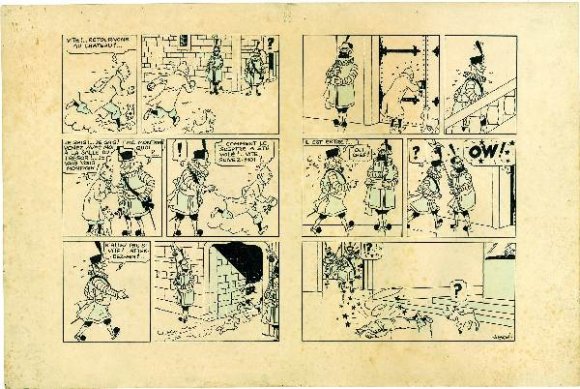 My personal favorite was this Tintin illustrator Herge drew for a friend, who collected seashells. This one fetched 131,000 Euros.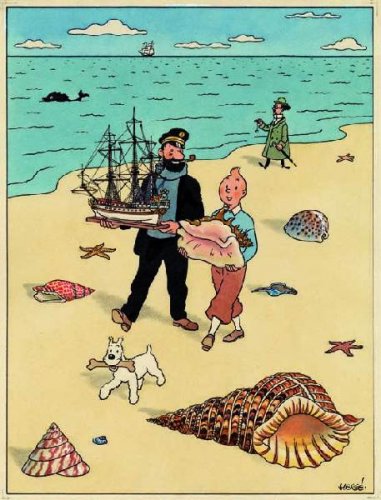 11:07 AM | Comments (0) | « Previous
Also Read
Recent Entries
Tintinesque:
The First Tintin Blog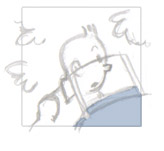 Linkdump
Worthwile Links
Pachacamac is really Inca!
Tintin & Citroen!
Tintin Spoofs
Original "Castafiore" cover sketch
deleted "Cigars ..." scenes
See one page of every album
More Tintin Movie News
Tintin Movie News
In Pictures, Tintin Exhibition
[Archives]
Features
Feature Articles
www.tintin.qc.ca
Tintin and Citroen
Do-it-Yourself Garage Door
New Section: Features
[Archives]
Also Read
Recent Entries
300 the movie
Herge Auction
Aurora/Boreas
Missing page from the Picaros (English)
No, this is not from the new Spielberg movie!
Merry Christmas!
On The Web
Tintin Sites
The work of Herg頩s protected by author?s right. No use of it can be done without prior and written authorisation of
Moulinsart